Archives
You are currently viewing archive for December 2020
Disaster Recovery (DR) Deployment Models Convergence is an expected change with the innovation in Cloud and Automation. In traditional implementations, the DR deployments options are Fault Tolerant, Auto Failover, Coordinated Fail-over and Backup & Build. The Cloud Native Applications Disaster Recovery will be either Fault Tolerant or Backup & Build.
The Auto Failover will converge into Fault Tolerant and the Coordinated Fail-over will converge into Backup & Build Deployment Model(s). Any Digital transformation is incomplete without the Disaster Recovery (DR) Deployment Models Convergence.
Brief overview of the
Disaster Recovery (DR) Deployment Models can be found at https://secure.baghel.com/index.php?itemid=129
.
Release Automation
Continuous Integration, Deployment and Delivery - Blue Green and Canary Deployment, and A/B/C Testing
Testing Automation - Unit, QA, Performance and UAT, and Security & Compliance
Resource Provisioning
Procure and Retire of IT Services
Baseline Builds and Configurations
Service Management
Optimization - Auto Stop, Start and Sizing
Auto Incident, Change and Problem Resolution - AI Ops (Reactive, Proactive and Predictive)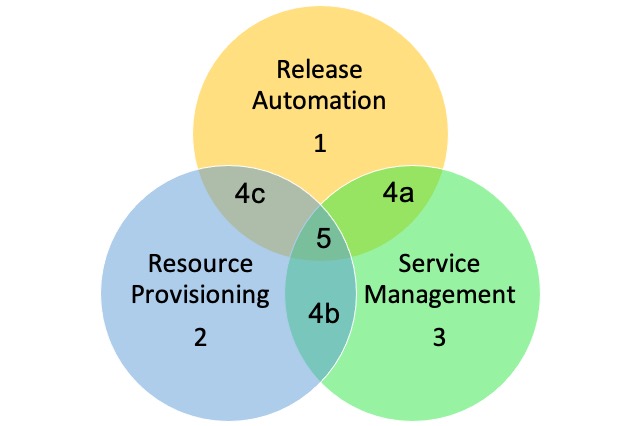 Disclaimer

The views expressed in the blog are those of the author and do not represent necessarily the official policy or position of any other agency, organization, employer, or company. Assumptions made in the study are not reflective of the stand of any entity other than the author. Since we are critically-thinking human beings, these views are always subject to change, revision, and rethinking without notice. While reasonable efforts have been made to obtain accurate information, the author makes no warranty, expressed or implied, as to its accuracy.


Sidebar